What's new in this version of FAµST:
All these news apply both to pyfaust and matfaust.
Another noteworthy info is that the lazylinop module was splitted in another independent project that you can download from pip or anaconda.
The Matlab code will be published in a second time as soon as possible.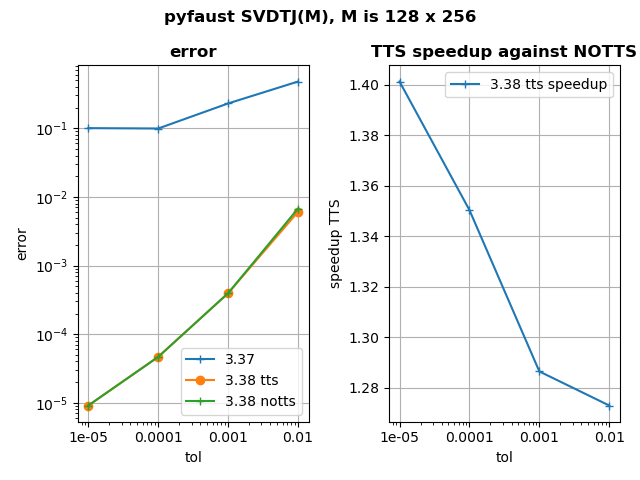 tol: the tolerance on relative error, which is e = || M – U S V' ||_F / || M ||_F with M the matrix to factor
tts: two-times strategy in error computation, first the error computed is e' = || M ||²_F – || S ||²_F because it is less costly. Then for the latest iterations e is computed because it is more accurate.
Here is a script to reproduce the data plotted in the figure.